Guaranteed Sale
---
If The Wertan Team Cannot Sell Your Home
We Will Buy It Guaranteed!
When you list your home with Charleston Real Estate Agents David Wertan and The Wertan Team of eXp Realty, we are so confident that we can sell your home when priced correctly that we Guarantee if your home does not sell that we will buy it at an acceptable price for Cash!!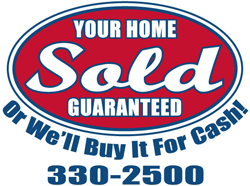 I will give you a Guaranteed Cash offer on your home when you list w/ The Wertan Team!!
This applies to almost any Real Estate in Charleston or Surrounding area w/ some restrictions. The Wertan Team spends more advertising our listings than our competitors, thus we generate more interest in your home. The more interest you have in your home the more likely it is going to sell in a timely manner for a fair market value. We expose your home through numerous web sites and online media. This written guarantee will give you the assurance that if your home doesn't sell, I will buy it for your upfront guaranteed amount. If you can't wait to market your home than I will buy it NOW for CASH and close quickly at a discounted price.
Fill out our form below or feel free to contact me or a member of The Wertan Team today for more information at (843)330-2500 or via e-mail at David@DavidWertan.com, we look forward to working with you on a timely and stressfree sale.
Sincerely, David "the real estate man" Wertan & The Wertan Team of eXp Realty in Charleston, SC